Giving the best care to our patients and the Earth
Atrium Health is a nationally recognized leader in shaping health outcomes through innovative research, education and compassionate patient care. Based in Charlotte, North Carolina, Atrium Health is an integrated, nonprofit health system with more than 70,000 teammates serving patients at 40 hospitals and more than 1,400 care locations.
At Atrium Health, we believe that the link between health and the environment is unbreakable. As such, we are committed to building the next generation health system that is sustainable for generations to come. Our vision is to be the national leader in health, learning and community. This vision requires a fundamental reimagining of how we deliver care, how we manage our supply chain, how we partner across industries, and how we lead in our communities. It also requires a culture in which each of our teammates is engaged in sustainability. Our Culture Commitments are our guideposts for how we care for our patients and each other, every day, and are a vital tool in our commitment to a healthier environment.
Over the past decade, our commitment to a healthier environment has enabled us to build a path to greater sustainability. From energy efficiency retrofits of our acute care facilities to planting trees to reductions in single-use plastics, our actions are making a difference for the planet and our patients. Specific accomplishments include:
Signing the Health Care Sector Pledge at the White House on June 30, 2022, deepening our commitment to reduce carbon emissions and make health care facilities more resilient to the effects of climate change
EPA ENERGY STAR Partner of the Year for the 5th year in a row
Six ENERGY STAR certified acute care hospitals
A $12 million dollar investment that resulted in a 30% reduction in annual energy consumption compared to 2012 baseline
Elimination of 98% of single-use plastic water bottles across Atrium Health in the Charlotte market
Designation as a TreeCampus Healthcare Institution by the Arbor Day Foundation as part of the inaugural class of 16 TreeCampus healthcare facilities for 3 consecutive years
As the next step in our sustainability journey, Atrium Health has committed to achieve carbon neutrality by 2025. We will lead in protecting the environment for future generations and creating healthier communities by:
INFRASTRUCTURE: Driving down the Scope 1, 2 and 3 GHG emissions of our health care delivery through:


Expanded emphasis on improving the energy efficiency of our hospitals and office spaces, reducing the emissions associated with our fleet, and targeting for reduction carbon-intense care pathways such as anesthetic gas utilization.
Continued focus on accurately measuring and transparently reporting upstream and downstream emissions reduction in our value chain.



SUPPLY CHAIN:
Completing a Scope 3 audit to identify hot spots for engagement with suppliers.
Implementing a sustainable sourcing strategy that requires top suppliers to set a science-based emissions reduction target, report ESG metrics, and adhere to a sustainability code of conduct.
Appending contract bidding and award criteria to include incentives for suppliers that align to Atrium Health's sustainability goals.
Improving internal supply chain operations by reducing fleet emissions, implementing systemic multi-source waste reduction strategies, and increasing recycling and reprocessing.
Collaborating with other healthcare organizations and industry groups to establish industry best-practices for sustainable sourcing and supplier education.


PROFESSIONAL EDUCATION AND COMMUNICATION:
Integrating climate and health curriculum into medical school and GME curriculum.
Building new executive training programs within our organizational leadership offerings.
Evolving patient education materials to reduce waste and integrate sustainability and environmental health messaging.
Expanding Atrium Health's Environmental Sustainability office work that offers strategies, resources and education for teammates to engage in sustainability through professional and personal action.
ENERGY STAR Partner of the Year – Sustained Excellence
We received the ENERGY STAR Partner of the Year awards in 2022, 2021, 2020, 2019 and 2018. Atrium Health is one of only two health systems in the country to receive this coveted designation for two or more consecutive years.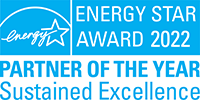 ENERGY STAR Certification
We maintained our ENERGY STAR certification at 15 facilities (meaning they perform better than 75% of similar buildings across the country), including six acute care hospitals.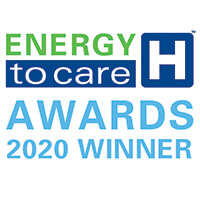 ASHE Energy to Care Awards.
The Energy to Care Award was given to 41 of our facilities. The award honors healthcare facilities that reduce energy usage by 10% in a single year or 15% over two years.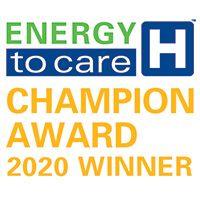 ASHE Energy Champion.
Atrium Health Cleveland was awarded the 2020 ASHE Energy Champion in recognition of outstanding leadership in energy efficiency.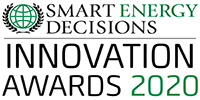 Smart Energy Decisions Innovation Award
The Atrium Health Enterprise Energy Management Program received the 2020 Smart Energy Decisions Innovation Award for their innovative technology and progressive practices.
2021 Tree Campus Healthcare Facility
Named a TreeCampus Healthcare institution by the Arbor Day Foundation as part of the inaugural class of 16 TreeCampus Healthcare facilities for three consecutive years. Atrium Health Mercy and Atrium Health Lincoln both received 2021 recognitions.